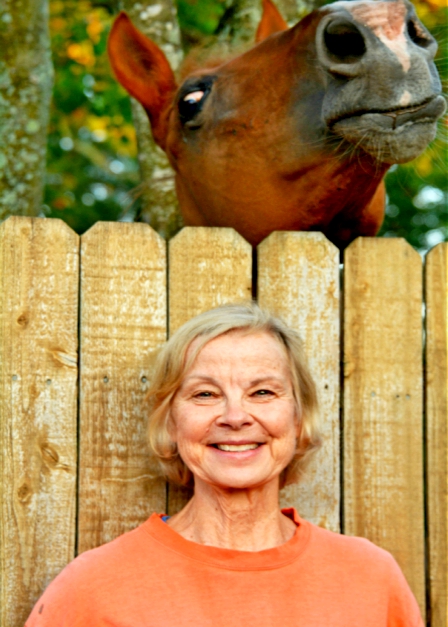 One of Catty Shack Ranch's longest-serving volunteers lives a life of adventure where she often combines her two greatest passions – travel and animals.
Ann Frizzell began volunteering at the ranch nine years ago to help cope with the loss of her dear horse, Sidra, and has become a go-to person who wears many hats and jumps in to help where the need is greatest on any given day. A seasoned tour guide who particularly enjoys sharing her knowledge and passion with children, Ann also helps with the preparation of food and assisting with some of The Littles, most recently helping with the care and feeding of Piper, our new, blind fox.
Ann averages an amazing 500 hours of service each year when she is not attending ballet and jazz dance classes, practicing yoga, traveling, or at home enjoying the company of her Ibizan hound, Lyl Red, and her Afghan hound, Magellan. And to think her love of animals all began on her grandfather's farm in Minnesota where at four years of age she was given the very serious duty of naming the cats!
While enjoying trips to Europe to see the sights and learn about the people and cultures, Ann's greatest adventures have been to the far corners of the earth to see beautiful creatures in their natural surroundings. Ann has visited all seven continents where she has seen a wide array of animals too numerous to mention but special memories include: riding and bathing an elephant in Laos; kissing a giraffe in Kenya; riding a camel in Egypt; and holding a 20-pound eagle in Mongolia.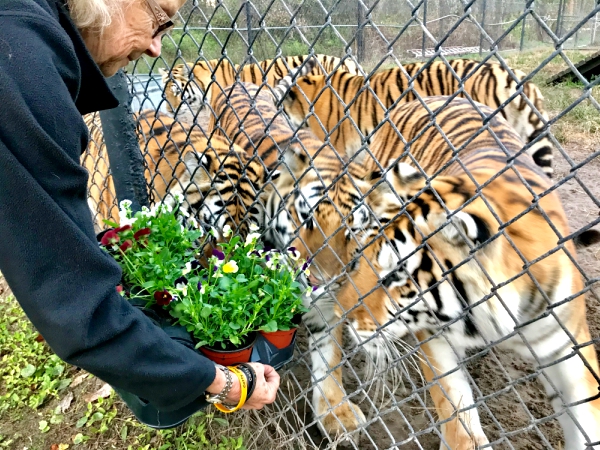 We thank Ann for her remarkable service and wish her good fortune on her future adventures; this year she is heading off to Peru, Bolivia, and South Africa. We know she will have many more interesting stories to share!
SaveSave