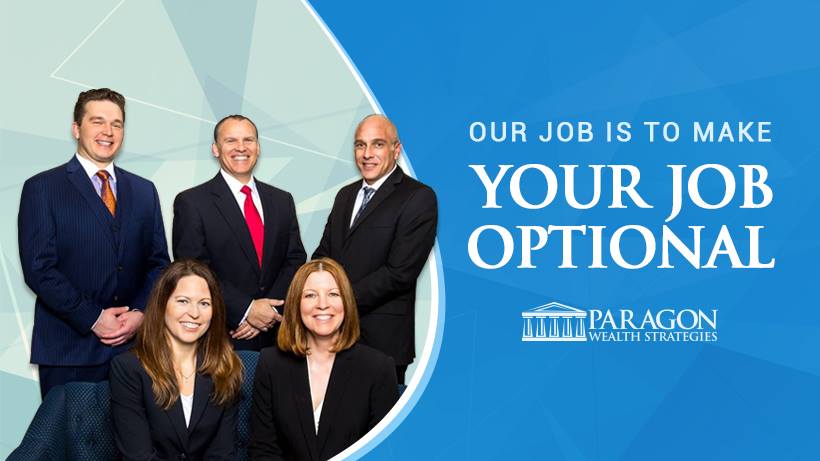 We are thrilled to announce our newest Partner for Paws, Paragon Wealth Strategies! Paragon Wealth Strategies LLC, located in Jacksonville, Florida, is a fee-only financial advisory firm specializing in well-researched retirement income strategies. Most of their client relationships include financial planning, retirement planning, and holistic wealth management which includes retirement income planning, tax optimization, risk management, loss prevention, and legacy planning (also known as estate planning). They also specialize in investment advising and 401K rollover services.
Paragon opened in 2004 and after the financial crisis of 2008, worked to create a firm that put their clients best interests first, becoming independent of Wall Street. Their goal was to create a cost-effective alternative to the abuses, conflicts of interest, and poor levels of service that we observed at leading Wall Street and retail financial services firms. In addition to caring for their clients individually, and maintaining consistent and timely communications, they are a "fee-only" firm meaning they earn no commissions or revenues from any financial product and have no sales quotas to meet. Lastly, Paragon Wealth Strategies are proud to be fiduciaries – bound by law to put their clients' interests above their own. Paragon strives to be the best financial adviser in Jacksonville and Ponte Vedra for retirement-minded clients who desire holistic wealth management, without proprietary influence, delivered by a team of experienced financial professionals who care about them as individuals.
Two of Paragon's primary owners, cat lovers themselves, visited the sanctuary in 2017. They were inspired by our mission and couldn't help but get involved. Shortly after, they became our newest Caregiver level partner and we couldn't be more excited to be partnering with them! Many of their clients, retirees and those close to retirement, are searching for meaningful volunteer opportunities to fill their spare time. Catty Shack Ranch seemed a no-brainer suggestion to those clients. Upon speaking with their Managing Partner and Chief Operations Officer, I learned that a couple of Paragon clients had visited the sanctuary which inspired the owners' visit! And while chatting with their COO, I, of course, had to ask if they had a favorite big cat. Although she couldn't speak on behalf of all staff members, she shared with me hers – the black panthers, having a soft spot for all black cats herself.
Finally, I would like to point out a connection that both Paragon Wealth Strategies and Catty Shack Ranch shares – both of us work to make retirement the best it can be! Paragon will help you retire and live a life as easy as the big cats.
Support from local businesses is vital to Catty Shack's continued expansion, enabling us to further educate our community while providing the best lives for our animal residents. The Partner for Paws business sponsorship is affordably priced starting at $250.00 for one year. Partner for Paws is a great value for any size business and sends a clear message to employees, clients, and the community of your philanthropic dedication to our world's wildlife. For more information on becoming a business sponsor, you can visit our website to view available sponsorship levels or contact our Business Partner Coordinator at [email protected]. You can view all of our current Partners for Paws here.